A new platform to fight covid!
We are very excited to announce the launch of "Dynairix" – the only tool out there that lets you recreate your daily environment and learn the aerosol behavior around you.
Start simulating now – for a safer world!
Uncertainty is all around us, ever more so since the pandemic took over our lives. Yet as intelligent beings, we crave information and the security that comes with it. But with misinformation swamping social media and news outlets, it is difficult to keep track of these invisible threats lurking in the form of aerosols.
For the past several months, the experts at ESS have been trying to solve this problem for good. We wished to bring reliable information to your fingertips for free! Based on science, we have created a tool to recreate your environment and understand these threats around you.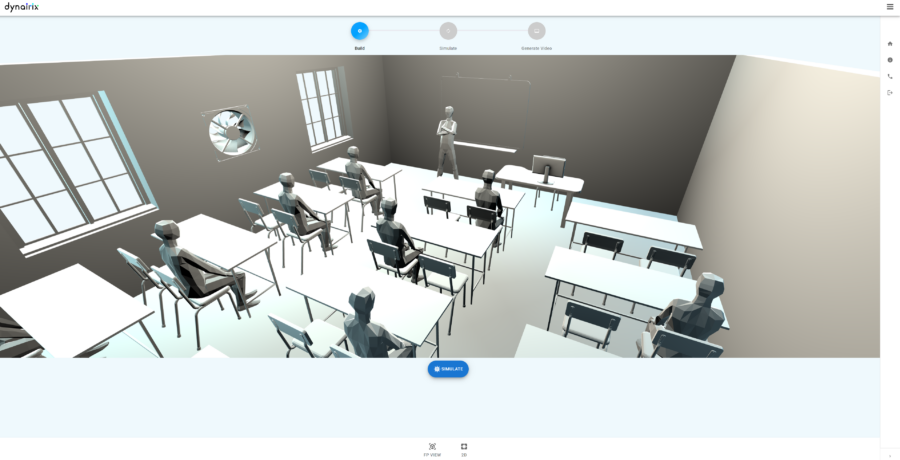 The tool named "Dynairix" is accessible on your smartphones and laptops at dynairix.com. Once you have registered with us for free, you can access a room builder that lets you create your own room, and position people and items identical to your real world. With a few clicks, you can predict the movement of viruses or other harmful aerosols in your room.
We have taken care of your needs and have made it extremely easy to use. What's more interesting is that you can learn how the aerosol movement varies based on airflow and improved ventilation. The understanding of this behavior is very important if you wish to avoid them. With our results, you can avoid high-risk areas and also take the necessary actions to reduce the risk. Observe the risk being reduced with ventilation in the video as shown above.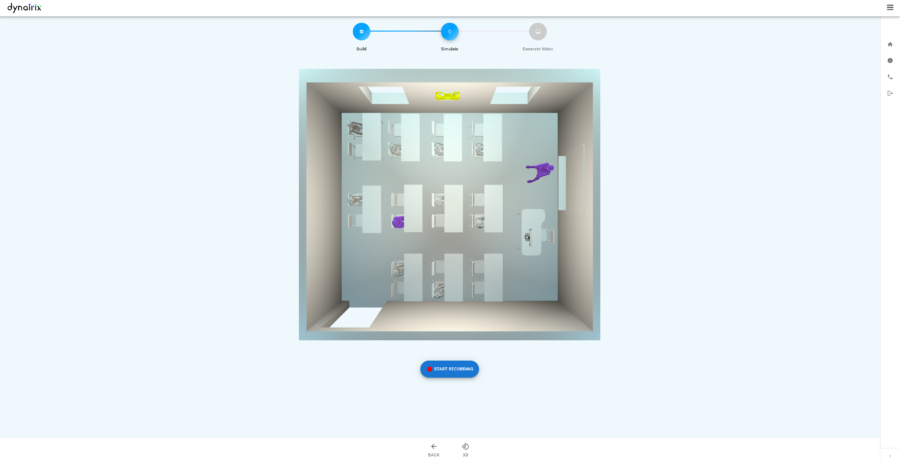 The phased release of dynairix begins on Jan 21, with the access to design a classroom. In the upcoming weeks, you will be provided access to newer environments and additional features allowing you better control of your daily routine.
The next time you are worried when you enter a crowded building, an elevator, a closed room, or any area that you prefer, you simply need to check dynairix. No more misinformation. No more conspiracy theories. We've got you covered! You can design your environment in the safest possible way with dynairix.
We are convinced that it will bring us back to a routine we knew before the pandemic. Now, let's start simulating for a safer and more secure world!