Best Business Award 2018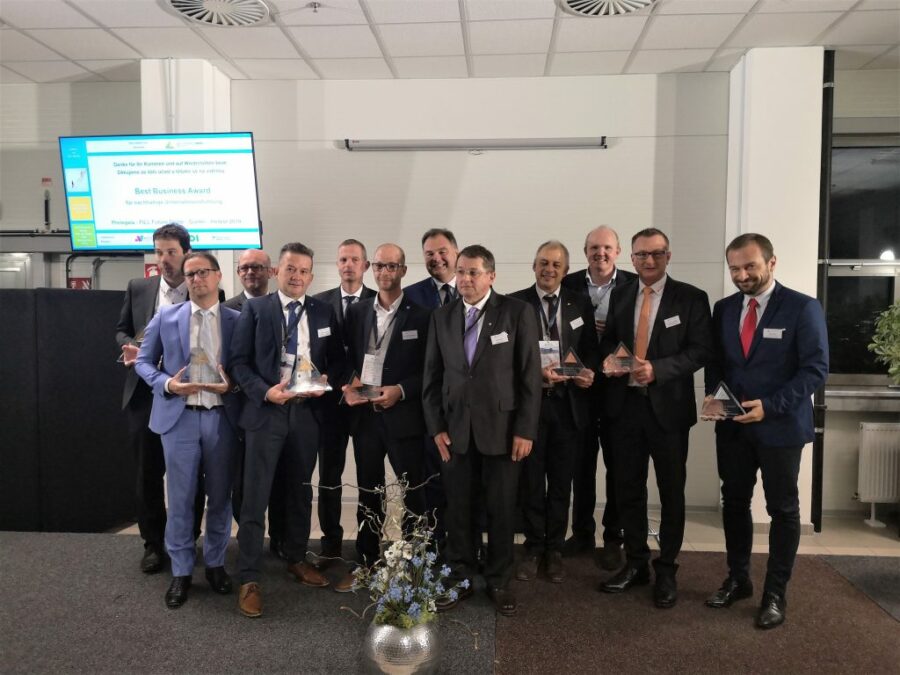 On 18 October 2018, ESS Engineering Software Steyr received second place in the Best Business Award for Sustainable Business Management in the European Region Donau-Moldau.
The award ceremony was held in Vimperk, Czech Republic on 18 October. At the company ROHDE & SCHWARZ závod Vimperk, s.r.o., ESS Engineering Software Steyr was awarded the 2nd place in the category "< 30 employees". The company was also included in the Club of Winners.
"We are proud and honoured to have been among the top three companies from the Danube-Moldau European Region," said Schifko, who personally accepted the award.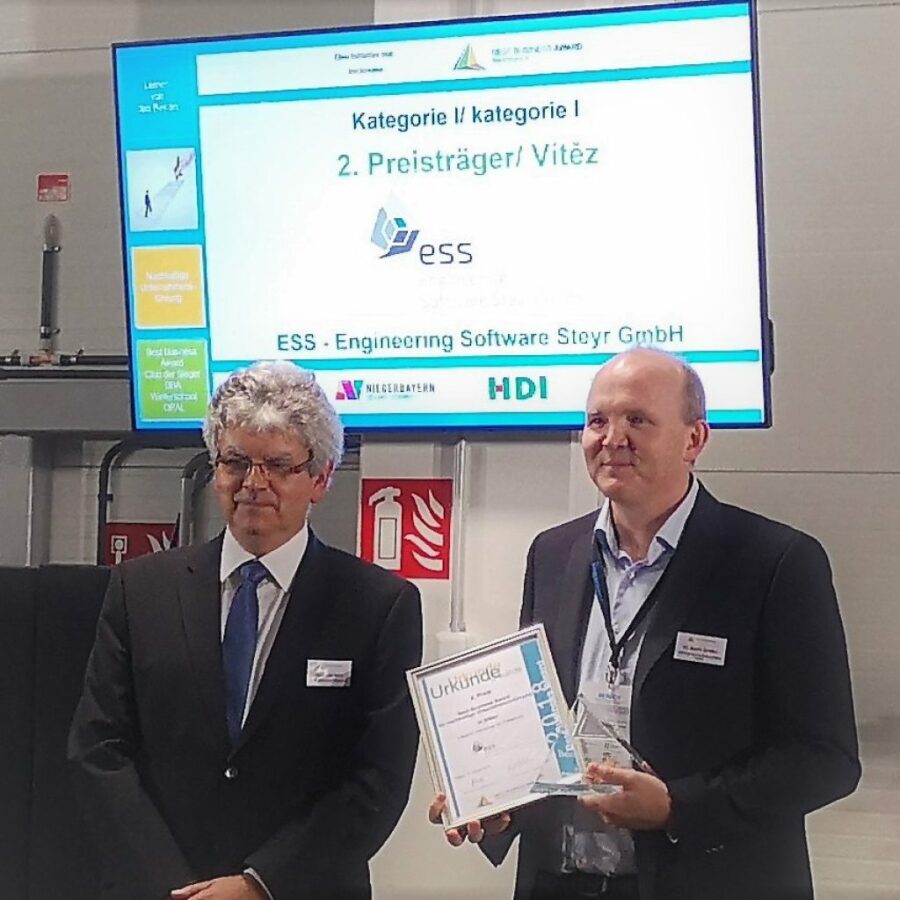 What is the Best Business Award?
The Best Business Award (BBA) award is presented annually to companies from the Danube-Moldau European region that have achieved something special in the field of sustainability. The BBA award began in 1999 and has been presented nineteen times. The prize is awarded in three categories dependent on company size: companies with up to 30 employees, companies with 31-100 employees and companies with more than 100 employees.
The Distinctiveness of the Best Business Award
The BBA award is unique because the top-class jury of experts from business and science personally visit and interview finalists. The professional audit with an intensive round of questions and answers at the ESS Steyr headquarters particularly impressed ESS CEO Martin Schifko and CMO Karl Felbauer. At the end of November, there will be a final feedback discussion. The results of the audits will be presented at the "Club of Winners – Benchmark of Finalists" awards ceremony.