Donald Trump as recruiting-boost
In today's working environment, the rise of globalization and the breakdown of geographical barriers, companies were able to reap the immense benefits of being able to access telanted individuals from all over the world. This is especially true for ESS.
We are especially proud of being a multicultural company, with employees from nearly 20 different countries, originating from all over the globe. The Austrian Newspaper "Volksblatt" featured the story of one of our our key team-members, Alireza Eslamian, and how Donald Trump unintentionally helped him on his journey to join ESS. We've translated the article from German below, but you can read the original one here as well.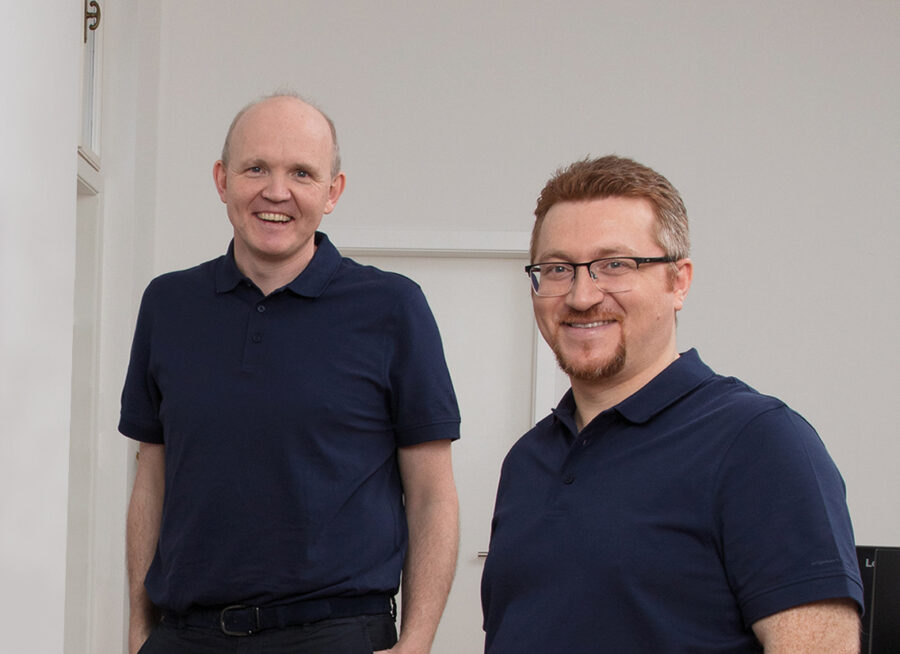 Donald Trump as recruiting aid
ESS attracts talent from home and abroad – with Alireza Eslamian even a top scientist from Iran.
The export quota of almost 100 percent underlines how international Engineering Software Steyr (ESS) is. Not only Audi, Mercedes or Tesla rely on the simulation software from Steyr. That's why ESS is already working on vehicle models that won't be on the market for another two years.
Two further figures underline how attractive ESS is for top talents from Austria and abroad: The forty ESS employees come from almost twenty nations. "You are welcomed here as if you were part of a big international family," says Iranian Alireza Eslamian. He had exactly this experience when he started working for ESS in 2018. "I can only advise anyone who enjoys bringing new ideas to the table when working for International clients to come to ESS," he touts.
Even today, Eslamian can remember exactly that day in the spring of 2018 when he made the decision to leave his home country. "Donald Trump had just announced the latest sanctions package against Iran when I started looking for a job outside my home country." His own previously highly successful company in Iran had gradually been stripped of its business base by the steadily tightening trade embargoes. "Until then, we had planned mineral extraction plants with 60 people and developed the processes for them ourselves," the 42-year-old sums up.
To be able to offer his children a secure future, Alireza Eslamian applies online for seven jobs around the world. One application reaches Martin Schifko, ESS founder and CEO. The simulation software developed by ESS is used in the automotive industry, in environmental and energy technology, but also in plant engineering for the processing of raw materials such as oil, gas, steel or copper.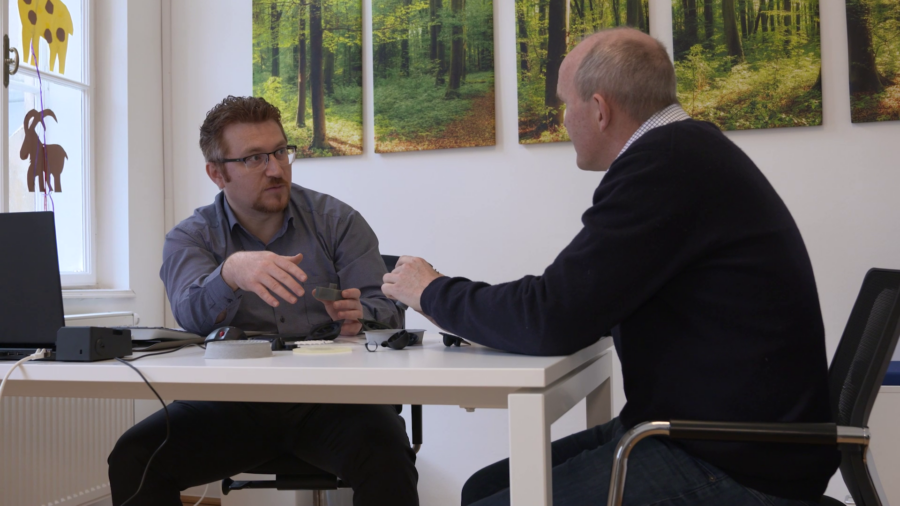 Schifko immediately notices the Iranian's uniqueness. "Alireza Eslamian realized earlier than anyone else that mineral extraction can become much more efficient with the targeted use of software. So he developed a solution. This was a man I just had to meet," says the CEO.
"Martin Schifko immediately responded to my application and sent me a link for an online meeting," Eslamian recalls. Because it becomes clear in this conversation that the mechanical engineer with a doctorate is an outstanding developer, ESS does everything in its power to bring him to Austria.
"Alireza Eslamian stood out for his exceptional performance throughout his university education and as an assistant professor," says Schifko, summarizing his academic career in Tabris and Tehran. In all of his internships, Eslamian received job offers. As a highly qualified key employee, Eslamian can start working at ESS as early as September 2018. In January 2019, his wife and both children join him.
In the meantime, Eslamian has risen to the management level and is responsible for business development with international customers and the development of new innovations.