Ess wins USA-Biz Award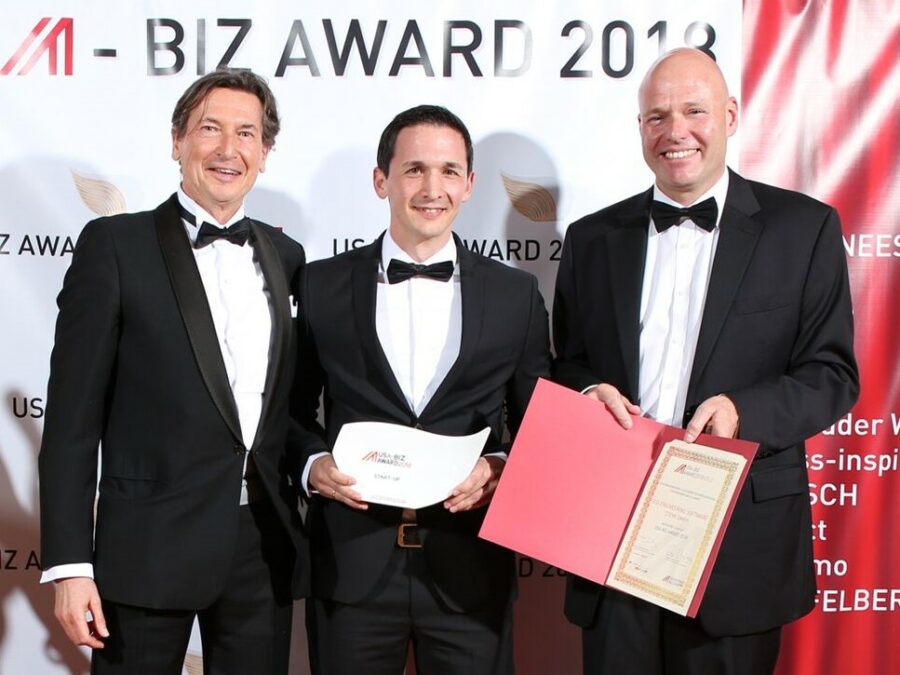 ESS SUCCESS STORY IN THE USA
For the first time since its founding in 2015, ESS had applied for the USA-Biz-Award and had been nominated in the category "Start-Up". The nomination was justified by the successful market entry and extraordinary performance in the transportation sector within the past year.
ESS develops cutting edge software solutions for fully automated 3D-geometric data preparation with MERGE and paint shop simulation from dipping to the baking of entire car bodies with ALSIM. The key advantages are ease of use, accuracy and time saving while running on a simple desktop machine, due to exact mathematical models and years of refined industry-related development. The simulation time can be dropped to one day for a car body, while all competitors need big computational clusters and weeks of time.[nbsp]
While 95% of all its performance is exported globally, ESS could especially succeed in the US-American automotive market. Due to high-quality standards and technical requirements in the transport industry, a typical software procurement process takes around 18 months. Because of the revolutionary technology, renowned globally acting OEMs such as Ford, Honda North America and GM started to use and rely on our products after only one respectively six months of testing, establishing ESS as the technology leader in the field of simulation software.
AND THE WINNER IS…
On the 4th of March, the award ceremony of the USA-Biz-Awards 2018 took place in Los Angeles. The competition for the prestigious award in the category "Startup" had been plasmo Industrietechnik GmbH from Vienna. The jury had to choose between two innovative technology leaders. For its extraordinary performance in the USA, ESS Engineering Software Steyr had been announced the winner in the category "Startup"! Chief Marketing Officer Karl Felbauer, who had travelled to the eastern US to attend the event, received the award as representative of ESS.
For ESS, the award is a reminder that its software solutions help OEMs in the automotive industry to address their need for optimization in the 3D data preparation and paint shop simulation. Here, we want to thank all members of this multicultural and highly skilled team of 35 people from 15 nations working hard together in Steyr. This success inspires us to constantly improve our solutions and continue the development of our newest software solution SENSE.