ESS was on the showcase for PaintExpo 2022
"The most important event in automotive coating!"
The PaintExpo is the world's leading trade fair for Industrial Coating Technology. After four years of forced pause because of covid and other challenges, the event finally took place this spring from 26th to 29th April 2022 in Karlsruhe.
For ESS it was a premiere to be part of, along with 430 other exhibitors from 27 different countries. It was a welcome and long awaited opportunity to showcase our simulation solutions.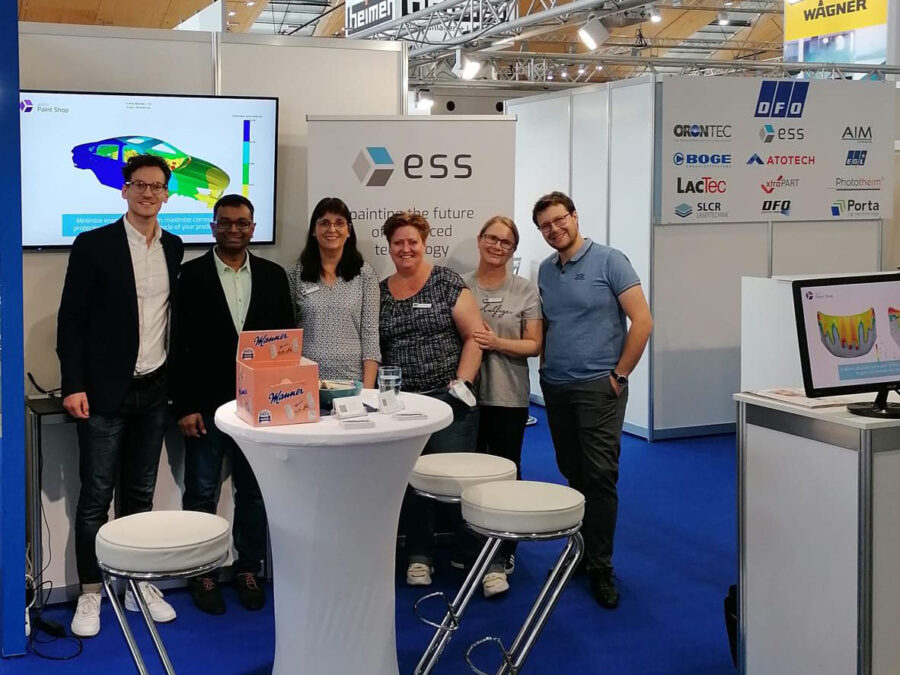 Since the event focused on industrial automation, digitalization and improving efficiency as well as sustainability, our Global Account Managers Georg Feichtinger, Richard Spindler, Ravi Borra and Jan Jindra were excited for many fruitful discussions.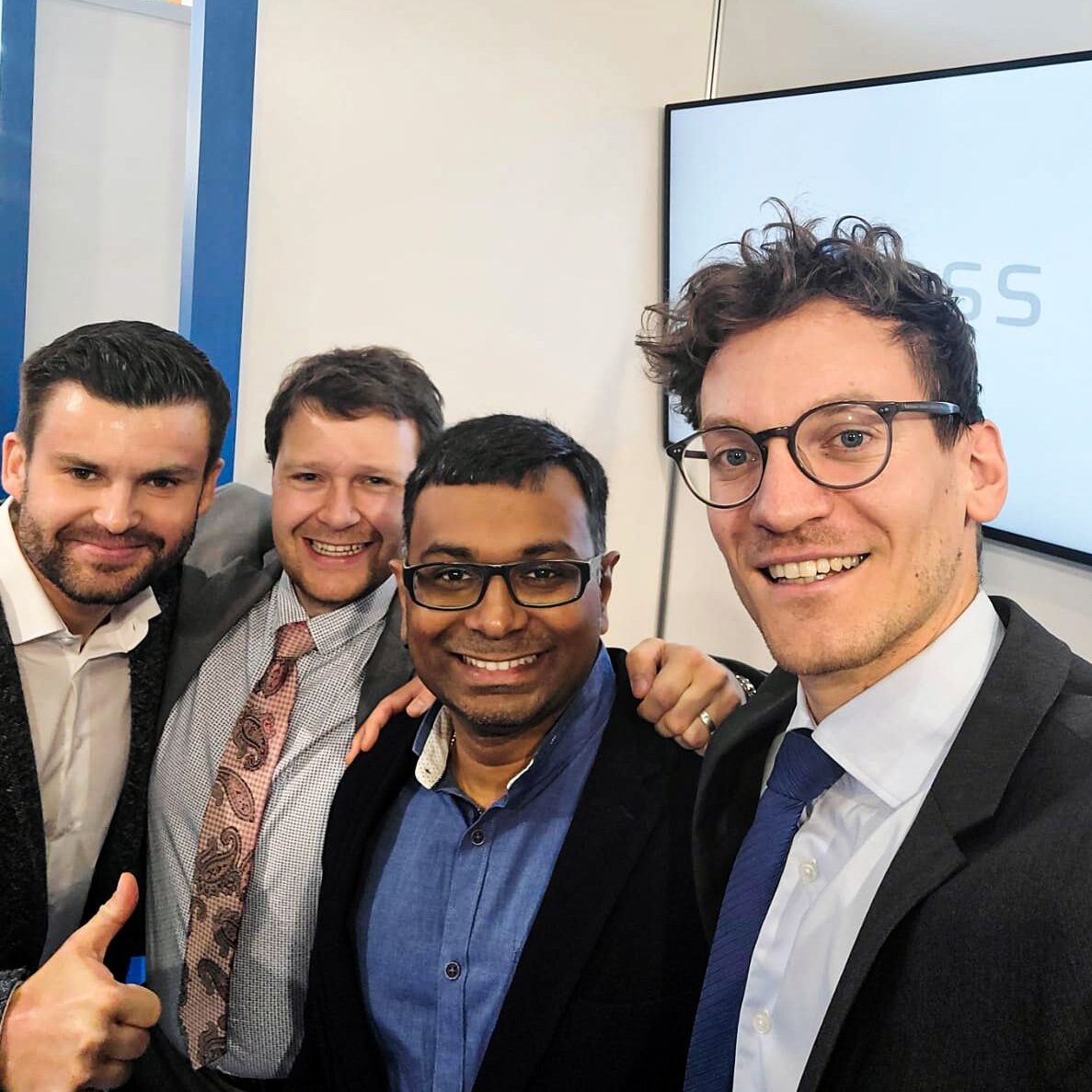 We set up our own booth in cooperation with the DFO. There our team especially discussed our paint shop simulations with experts in the automotive industry, exchanged contacts and set up calls.
Suppliers of international products and services for the industrial coating technology were all part of the conference too, resulting in a wide range of the latest innovative products.
Many people were fascinated by our solutions. Some of our visitors were already long-time contacts, while our simulations were quite new to others.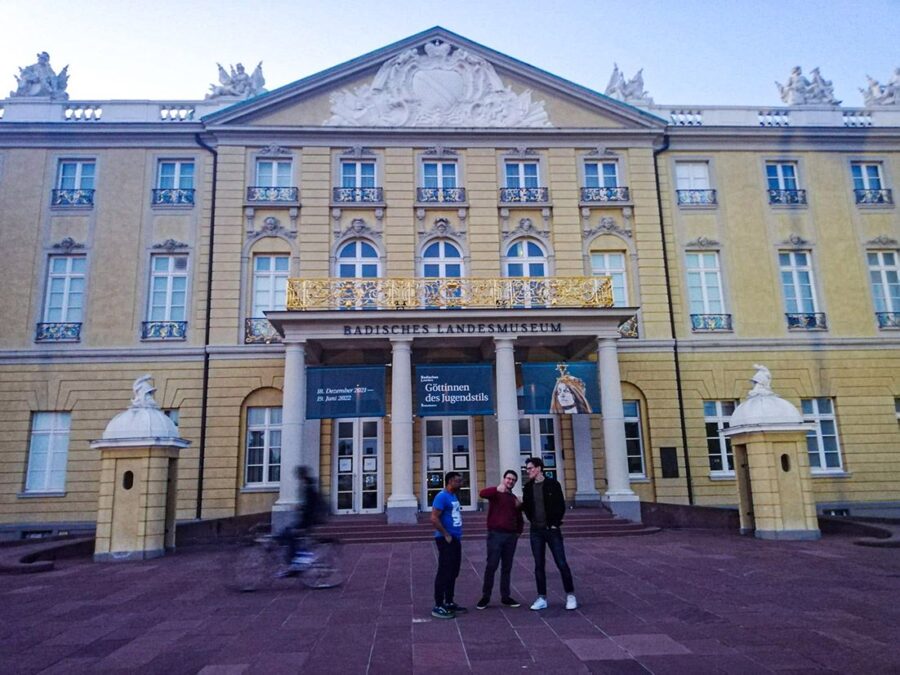 In spite of their hectic hustling, our team got the chance to talk to their booth-neighbor Michael Koppe from "Gestelltechnik Porta", with whom mutually beneficial discussions were held.
Another great meeting was made with the CEO of "Inropa", Henrik Johnson Andersen, where Richard philosophized about possible synergies with him.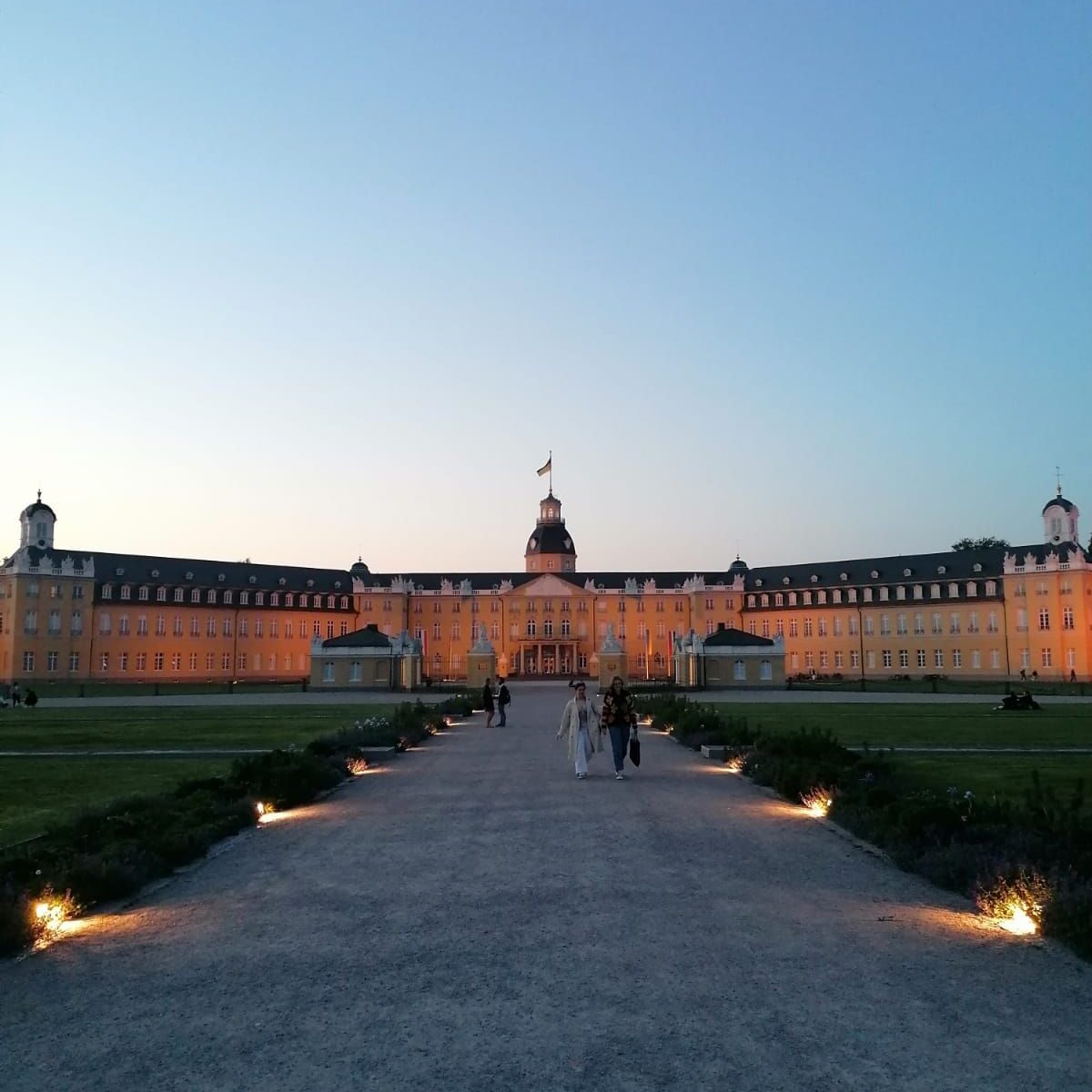 Within these four days our colleagues were able to build many new connections. Although it was a bit draining for them