Dragon Boat Race 2022
Doing something good while having fun – was the idea of the "Gemeinsam im Boot", a dragon-boat race for charity in our hometown of Steyr.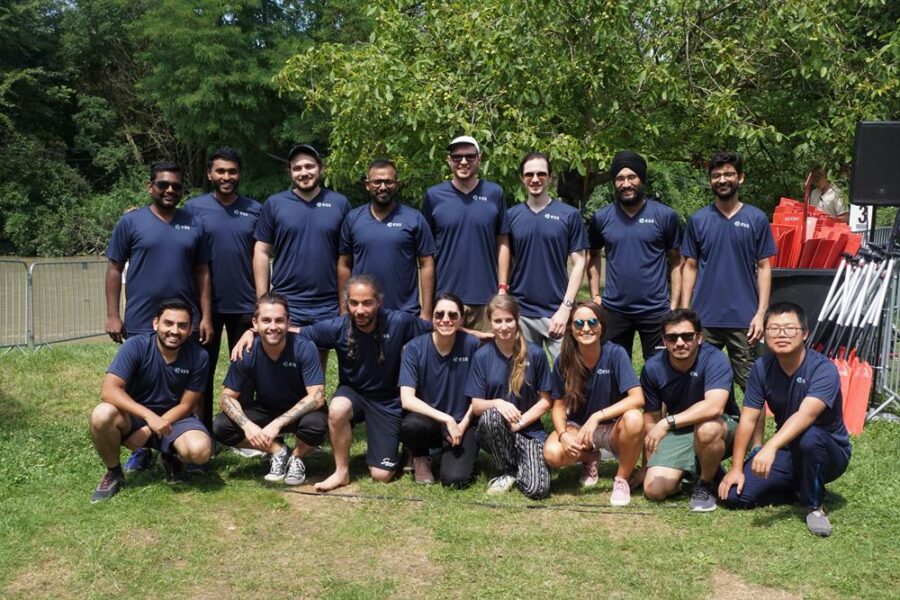 On Saturday, July 9th, 2022 we were part of a great watersports & charity event – the "Drachenbootrennen". It took place in Steyr, Münichholz at the beautiful river Enns. That afternoon from 11 a.m. to 6.30 p.m., 24 enthusiastic and highly motivated teams came together to fight for the "Dragon of Steyr". A dragon-boat could carry 17 members and we were able to fill it with ease.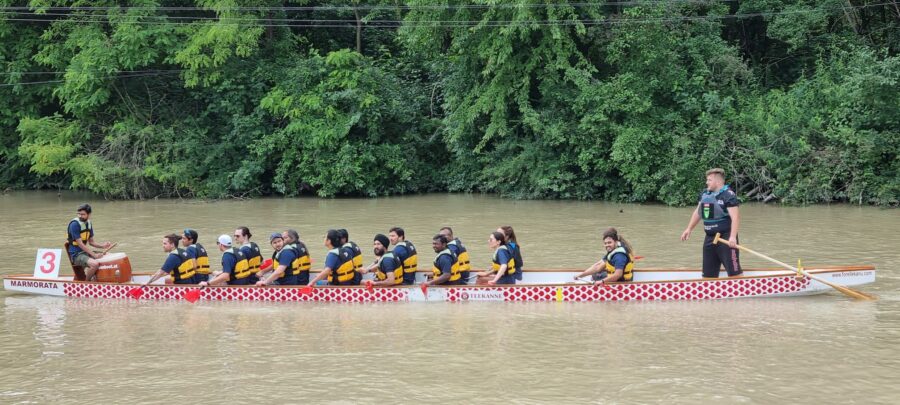 Together we had to compete against other teams for 3 rounds of 250m each course. It was all about collaboration and working towards a common goal, but the key was to enjoy and have fun. And we certainly had a lot of fun competing with the other teams.
Although, we gave our best and our team spirit got particularly strengthened, it sadly wasn't quite enough for a podium place.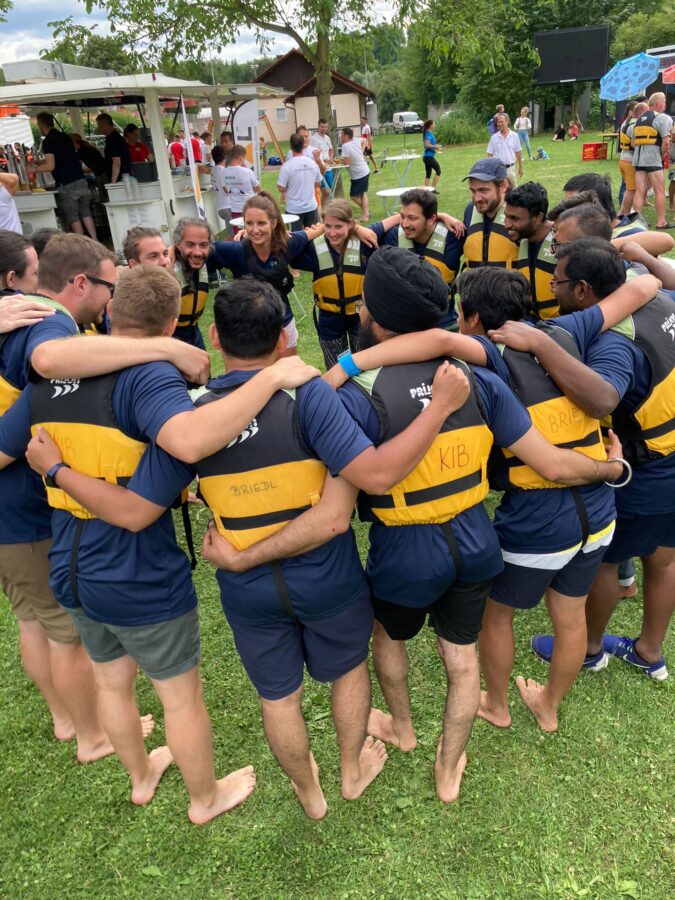 We are thankful that our colleagues, families and friends came to support and encourage us. They were also the big reason for us to carry on participating in each race, while we were already exhausted and pushing our limits. Looking back, the event brought us closer together and we have definitely grown through this challenge.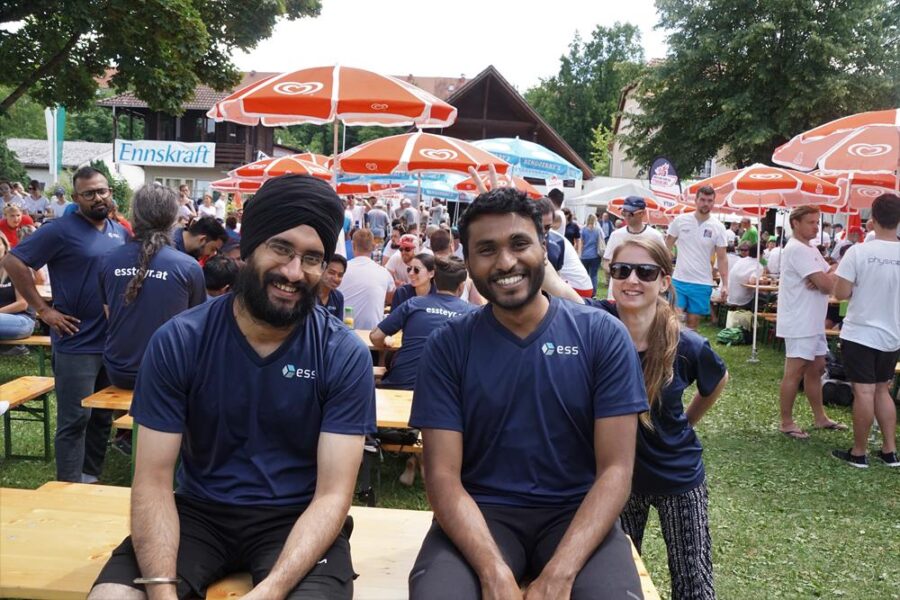 Since the dragon boat race is a charity event, we are excited to support it. 50% of the whole income of the event goes to the "SV Forelle Jugend" organization, who have planned the event, while the other 50% are donated to Club 41 for charity purposes. The donated money is used to either help children with health conditions or impairment in Austria.
At the same time, we contributed something positive to the ecological aspects by choosing to go by "dragon-boat", only powered by our muscles.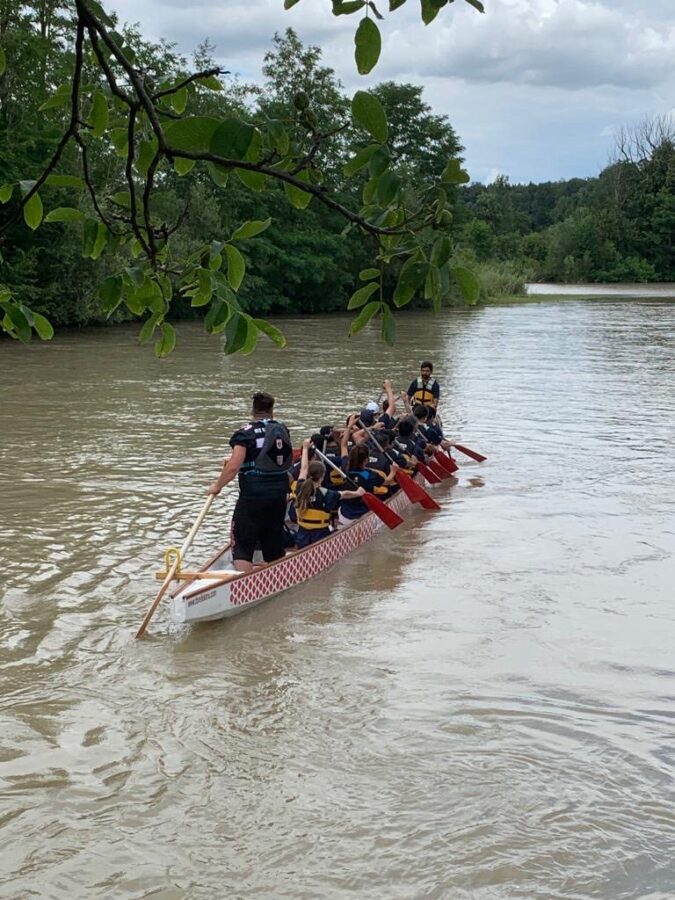 We're already looking forward to next year, where we will definitely step up our game!