The Long Night of Research 2022 in Steyr
A night to remember!
It was the first time that the well-known Long Night of Research (LNR) was taking place in the historic city of Steyr.
We appreciate the opportunity we have been given to be part of this great national event. We are glad to showcase what we are working on such a big platform.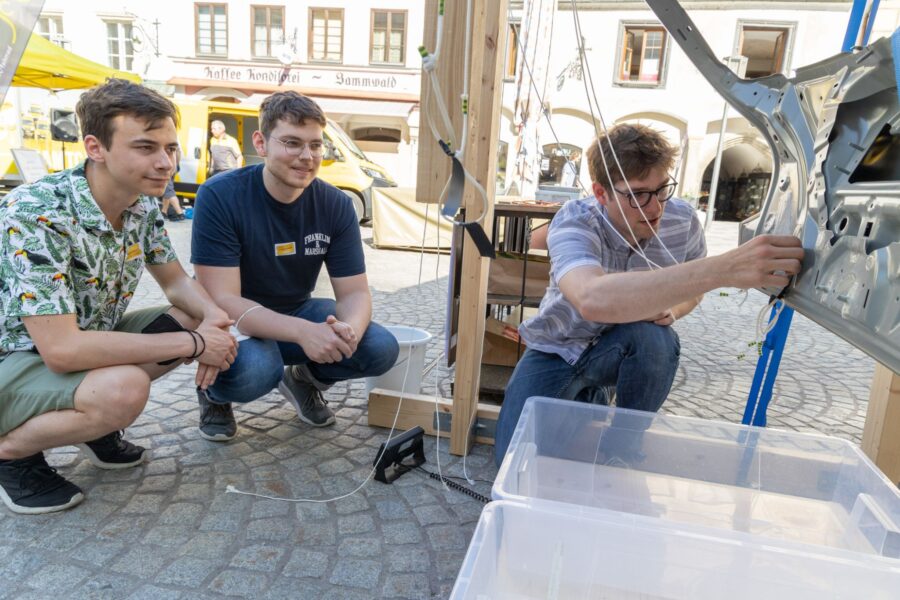 This special night couldn't have gone better! The weather was very nice and so were the visitors. Our set-up for that night contained six different booths at our headquarters at the Stadtplatz in Steyr.
Since our first station was situated directly in the centre of Steyr, we had the perfect location to catch the people's interest. The booth at the town square appeared like an audience-magnet! Consequently, we counted around 150 guests for the whole night.
The generation bridging event brought people, both young and old, together to share their enthusiasm for research and to explore the depths of the industry.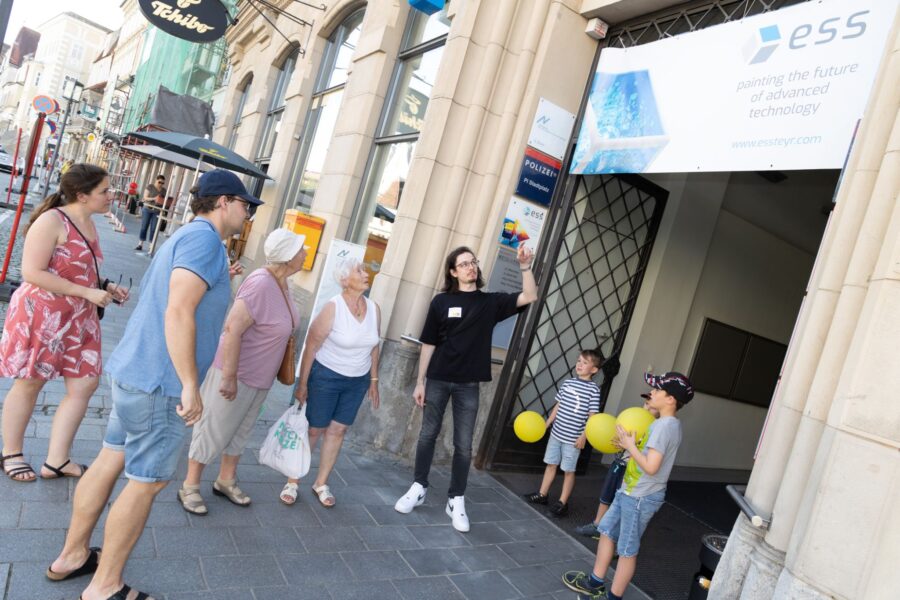 The journey from pure research to finished product

At ESS, we need to solve very complex multi-physics problems. To solve these, we develop codes to picture these problems. This code helps us to develop software, which is validated through real world experiments.
"Dynairix" is the ideal example for this process. First, we had to research the real behaviour of viruses and aerosols. We translated this knowledge into code, and through it developed a software that is available for everyone for free to prevent the spread of Covid-19.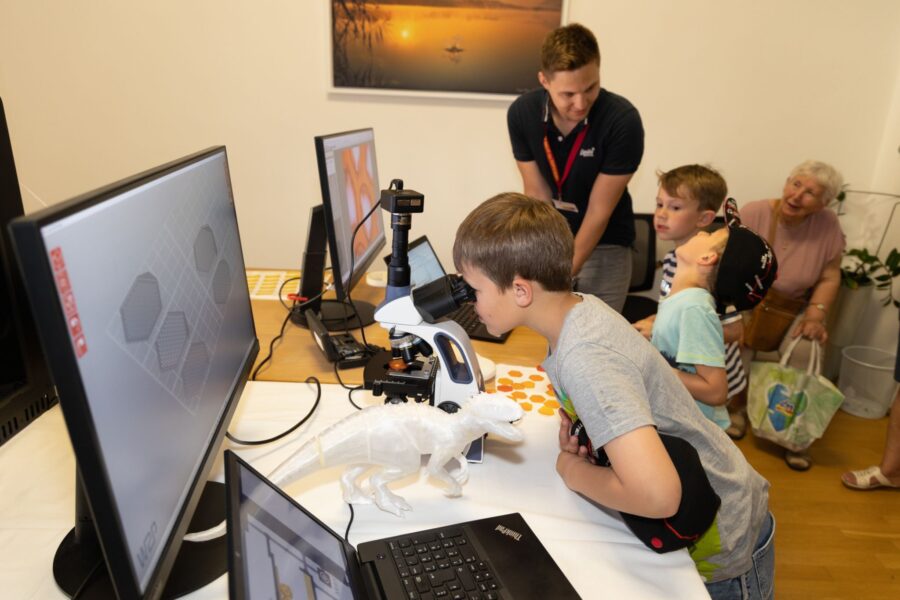 The Long Night of Research was a great event with horizon-expanding meetings and interesting conversati