First Sense Conference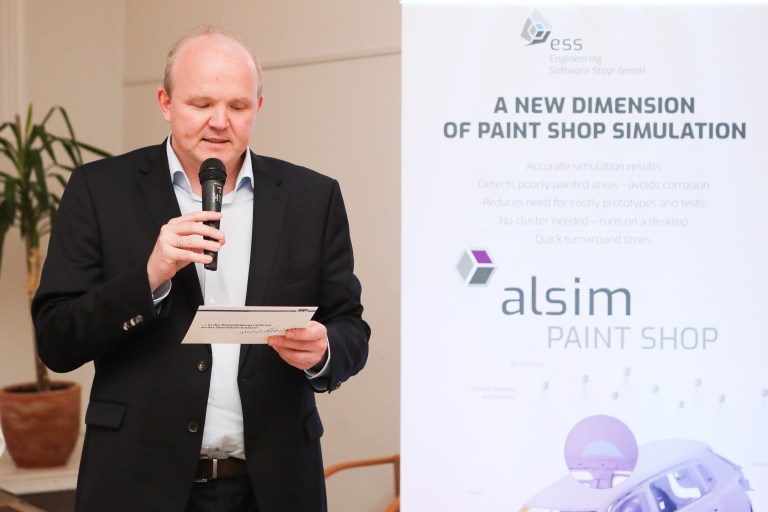 Towards the end of May we embarked on a big adventure by hosting, together with the support of DFO (German Society for Surface Technologies), our first international in-house conference. All this took place in our picturesque hometown of Steyr, Austria. We welcomed over 40 participants from all around the world and from many different industries. We successfully addressed the huge challenge of putting together a decent program which featured diverse paintshop applications, the latest break-throughs in coatings simulation, and presented our CFD software SENSE as well.
In two consecutive days, external speakers from various industries and companies gave great insight into their daily processes and how they are supported by simulation software. Two highlights were the presentations given by Dr. Alan Matschke of Eisenmann SE and Mr. Gerhard Fuchs of BMW. Dr. Matschke spoke on "Process Simulation of Pre-treatment Processes in High-volume Car Body Painting" and BMW Engineer, Gerhard Fuchs reported findings on the "Optimization of Industrial Washing Facilities by Using Simulation and Metrology." The later paper and talk was written in cooperation with BMW and ESS. This cooperation gave us, ESS, the opportunity to help optimize BMW's industrial washing by applying our SENSE technology.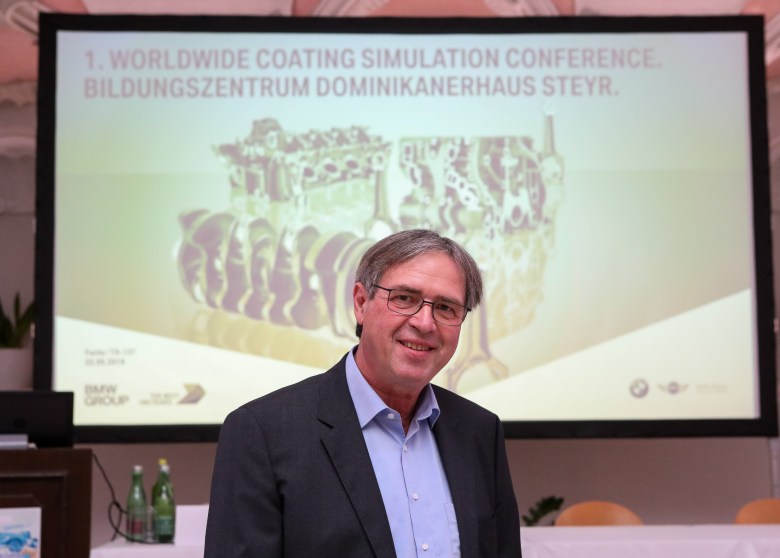 These case studies with renowned companies are those which help spread the word that our SENSE technology is unique, state of the art, and highly effective. There is tremendous potential that SENSE brings with it, especially for small and medium enterprises.
Looking back, our first conference was a wonderful experience. We were able to gain new insights into the processes and problems of the industry, understand the latest innovations, and are now better able to define the role ESS and our SENSE technology can play in industry. We kindly thank all the participants and everybody who was involved in the process of organizing as well as their helpful and constructive feedback. It is always a pleasure to get connected with colleagues, partners, and potential customers to discuss the needs innovation has so we can better help. We really learned a lot and are looking forward to many more events in the upcoming years!