In-House German Course
Come 6:00 pm, two nights a week, you will find the ESS conference room a converted classroom—and the classroom is full. International employees at ESS approached CEO Dr. Martin Schifko about learning German and he more than welcomed the idea. Learning German helps ESS employees become more independent and familiar in their new surroundings and gives them the chance to learn about the local culture as well.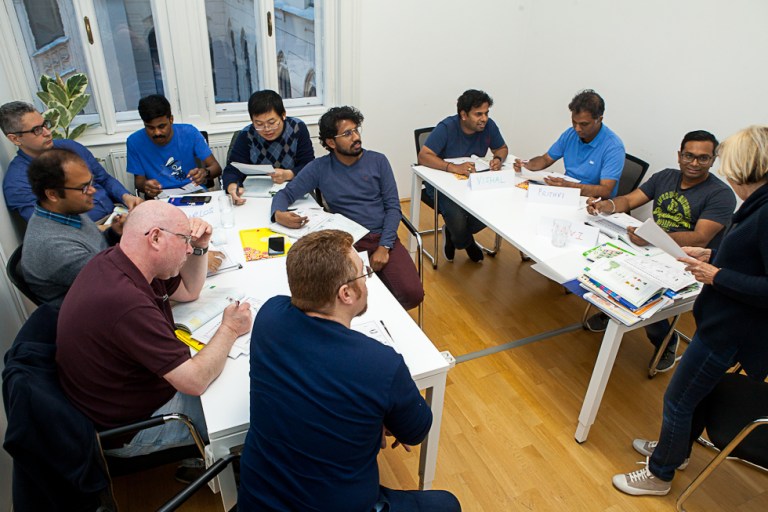 Engineering Software Steyr (ESS) has taken off at rapid speeds. It has grown from two employees to over sixty in just four years. With offices and partners in India, China, and Poland, ESS is truly global. ESS Steyr's staff includes 17 different nationalities who speak just as many different languages. So, with all the diversity, the common language at headquarters is English. When Schifko was approached by his employees telling him they would like to learn German more intensely, he set up a course in cooperation with the Volkshochschule Steyr. The course is taught by Mrs. Inge Voigt.
A hard day's work is no deterrent to learning German; employees gather after work twice a week for their in-house lessons. Engineer and student of German, Ravi Kanth Borra, MS, brought his family with him to Austria when he accepted the job at ESS. Borra understands learning German can only be another personal asset: "I am eager to learn German, so I can get around Steyr more easily and handle daily affairs like grocery shopping, seeing the doctor, and speak with my son's teachers." Prof. Dr. Alireza Eslamian, an ESS employee in the Sales and Marketing Department agrees: "I want to learn German, so I can talk with my neighbors and get to know them and learn more about Austrian culture."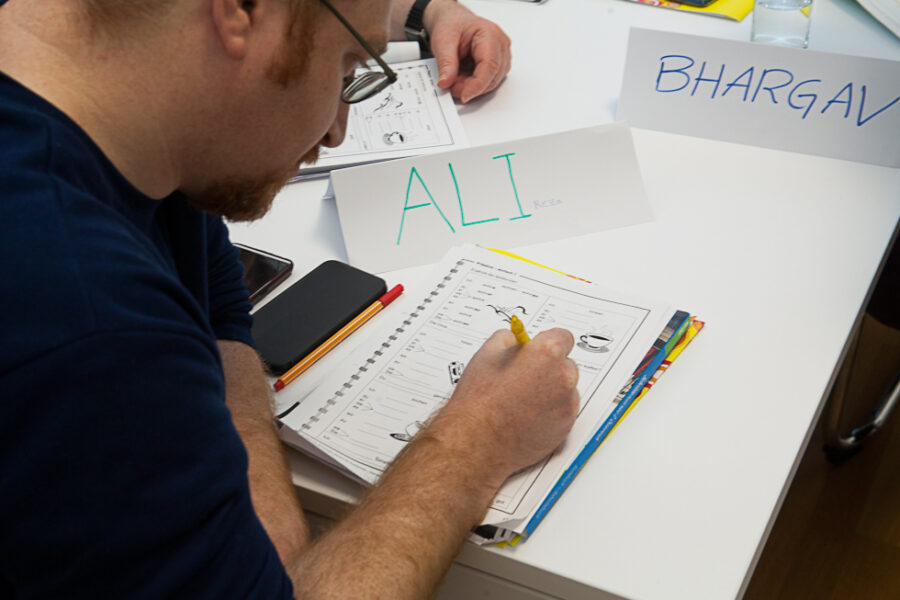 Investing in language courses benefits employees as they transition into expat life here in Austria. It also helps create and strengthen corporate culture at ESS. Schifko's proactive approach to German language training makes acclimatization and integration less challenging for employees and their families. Becoming well-equipped to understand Austrian German and regional dialects will give ESS employees confidence that will allow them to live and communicate well in the community. Simply put, it is a win-win for ESS, its international employees, and the community of Steyr.