Testing and Validation Lab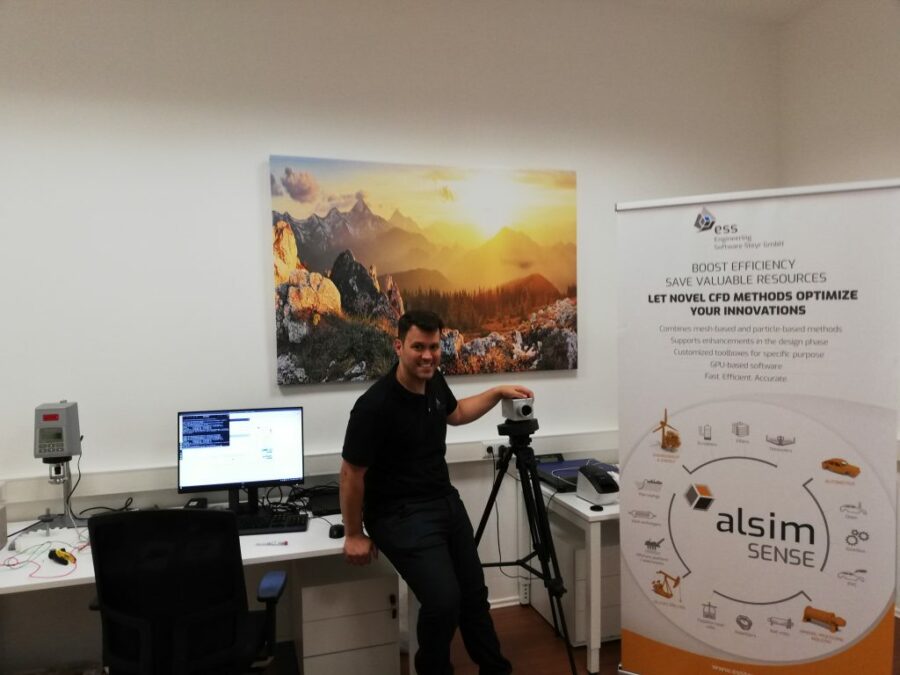 ESS has not only recently expanded it's headquarters, but has also strengthened its team in numbers and created a new Testing and Validation team as a part of our R&D Department! ESS is constantly striving towards new innovations and the new team is responsible for the new and continued development of our products and technologies and is focused on cross-disciplinary collaborations on projects.
Our R&D Department consists of a young and motivated team: Educated at renowned universities, the contingent enjoys many years of scientific and practical experience in science and industry. Moreover, we also have a new in-house labratory! The labratory is led by Dr. Allysson Domingues, a new member to our team here at ESS. Dr. Domingues is part of our R&D team, and he will plan and perform in-house physical experiments that will create experimental data to validate our numerical solvers.
We are proud to welcome Dr. Domingues to our team. He joined us in early June and has already made great contributions to our efforts here at ESS. Dr. Domingues is a mechanical engineer with a solid research background, industry experience, as well as a remarkable teaching portfolio which includes his work as an HEA-UK Associate Fellow. His research interests include seeking to improve the fundamental physical understanding of fluid flows through experimental and numerical studies.
Dr. Domingues' PhD thesis, Investigation of Flow Instabilities in Microfluidic Devices, explored the effect of inertial and elastic flow instabilities on mixing and heat transfer in different microfluidic devices, which ultimately investigate the potential to control such flows to enhance efficiency and applicability.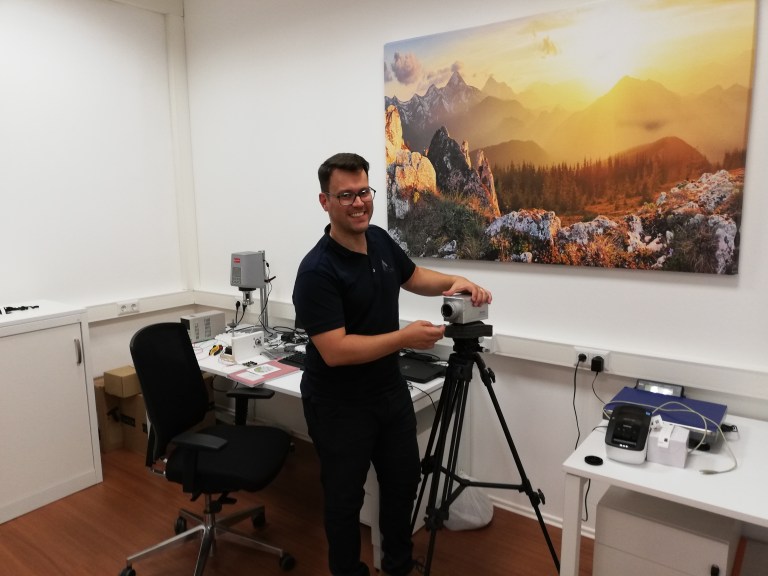 Before finishing his doctoral work, he worked as a Junior Mechanical Engineer with Siemens in Brazil and thereafter as a Senior Mechanical Engineer with Radix. He completed his Masters in France and worked as a teaching assistant at the University of Liverpool. Dr. Domingues is not only hard working and a fast learner, he also relishes a challenge and is passionate about programming and coding and is keen on improving ESS' experimental techniques to manufacture customize and efficient devices that can be tailored tour customers' industrial needs.
Our Testing and Validation team seeks to both solve issues with product development and to breathe new life into existing product lines. The new lab, has already started experimenting and validating. Current projects include performing: single-phase free surface tests to validate ALSIM Sense solver using the obtained data from dam-break, injection, drainage, and gearbox experimental cases; and single-phase granular flow tests to validate ALSIM Sense solver using the obtained data from cylindric and plain strain granular collapse. Additionally, we plan on setting up a pilot plant to reproduce the e-coating process in small scale which will aid in validating the ALSIM Paint Shop solver. We are looking forward to sharing our experiments and test results!