CIISCE – Surface Coating Expo 2023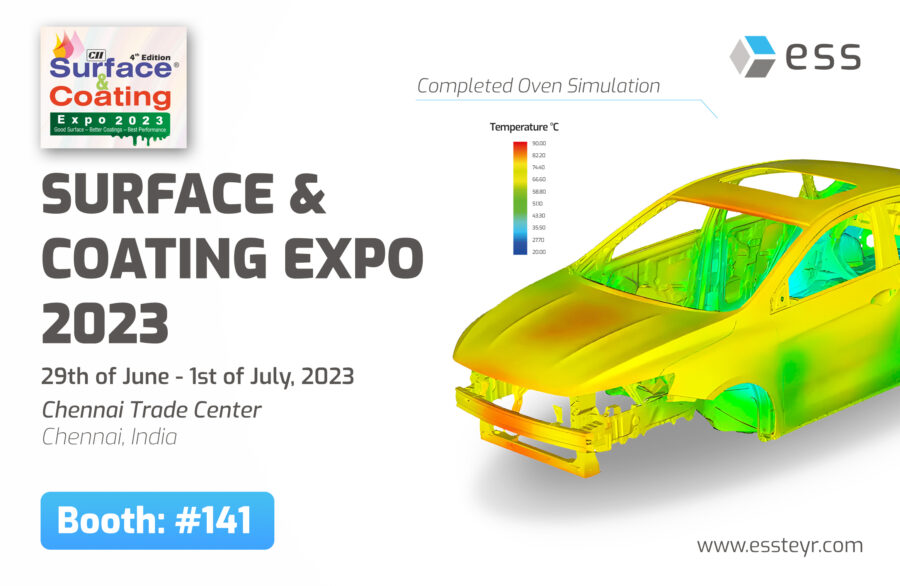 We are thrilled to invite you to the CII Surface Coating Expo 2023!
The CIISCE is taking place from 29th June – 1st July at Chennai Trade Centre, Chennai – India.
The multiple challenges in automotive paint shop, especially with the rise in E-car manufacturing – need to be addressed immediately! As a leading CFD software and service provider, we can help you fix your problem areas to perfect your design/processes.
At our booth [#141], you can:
– Experience live demos of our advanced solution – Oven, Sealing, Dip Paint and E-coating
– Discuss your specific challenges with our expert team
– Explore success stories from satisfied clients
– Discover our latest innovations in paint shop optimization
We look forward to meeting you at the CII Surface Coating Expo 2023 and revolutionizing your paint shop processes.