India Surface Coating Show 2022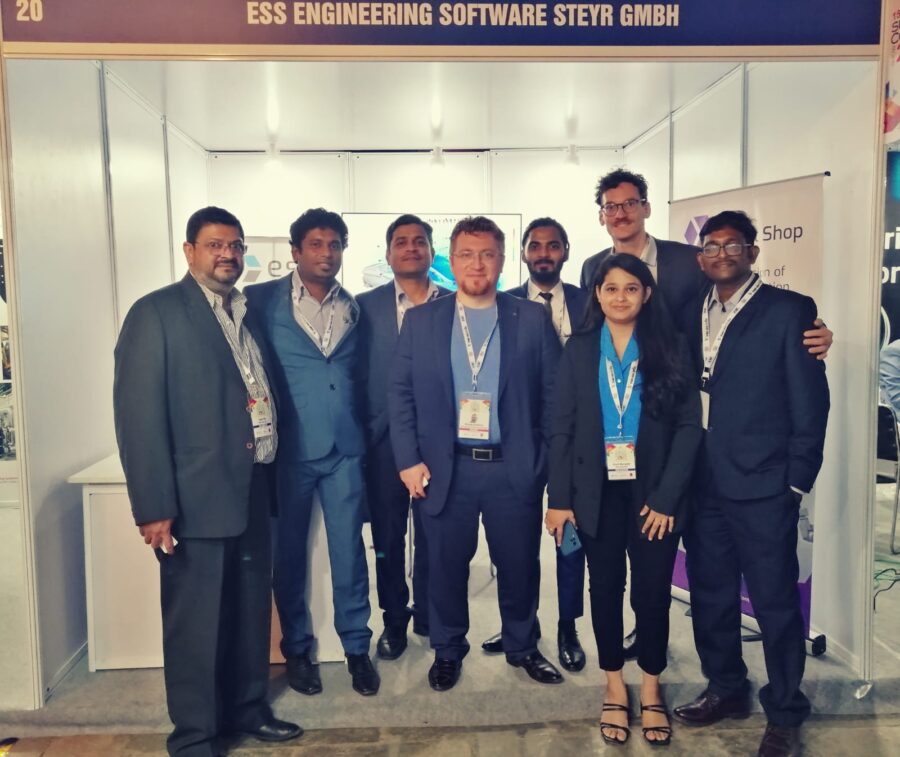 Our sales team participated in the India Surface Coating Show (ISCS) conducted at India Habitat Centre, New Delhi on November 24-25, 2022. The event was a success as we had customers from the Indian automotive market, who were enthusiastic about automotive paint shop processes. The event also witnessed participating from all the leading automotive manufacturers and paint shop providers.
In a session called "Digital Paint Shop Processes and a Preview into Futuristic Paint Shops" conducted by our experts Prof. Dr. Alireza Eslamian and Georg Feichtinger, the participants of the event were able to learn about the innovative concept and how this could improve the sustainability and save costs, energy and material consumptions. During the session, they also demonstrated how our CFD simulations can help optimize the processes, designs and even facilities. This session received a lot of attention, bringing increased number of visitors to ESS booth at the event.
The event was informative as we could learn about the latest trends and technological developments prevalent in the Indian automotive market. There were several insightful discussions we had with the participants during the span of 2 days, many of which helped the sales team in building a network of potential customers who are interested in ESS products.