Summer at ESS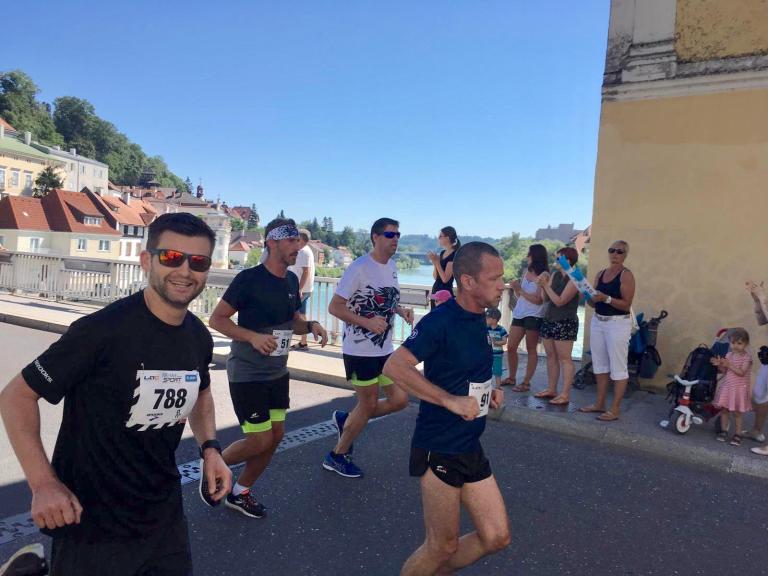 Our beloved Steyr and it's surroundings are nature's paradise. So naturally we enjoy experiencing it together as a company. This summer's weather was perfect and we used the opportunity to host some events and excursions.
We kicked the summer off by participating in the Steyr City Run in June. This race was held for the 37th time and has been a great staple for our town and always reminds us summer is on its way in. Our colleagues ran hard and represented ESS well!
Other happenings included a BBQ hosted in our own garden at ESS in the Berggasse. Grilling and sharing food together gave us time to talk and chat with colleagues and meet their family members. We then ended the evening with a few cool drinks.
Finally, last weekend, we did a via ferrata tour to experience the surrounding mountains together. We met Saturday at 08:00 clock at the Werndl monument in Steyr and from there we drove to the picturesque town of Trattenbach near Ternberg.
After three exhausting hours on the Weissensteinerwand, we rewarded ourselves with beer and some Austrian specialties and delicacies. It was a great excursion!
All these activities and events are highly valued by our employees and help make us all feel more than comfortable in our office in Steyr.
Thanks to all those who always actively plan and make these events possible!