Farewell Dynairix
Nearly a year and a half ago, we released dynairix! Since then, the COVID-19 pandemic and the global need in related measures and precautions has been on the decline. The world has become more stable and more secure through many means.
This is the reason why we are announcing the discontinuation of dynairix.com From it's inception, dynairix set out on a specific mission: To utlize computational fluid dynamics (CFD) as a tool in the battle against COVID-19.
Having been previously only focused on the automotive paint shop industry, we still felt the huge determination of trying to help in the global fight against the pandemic in any means we could.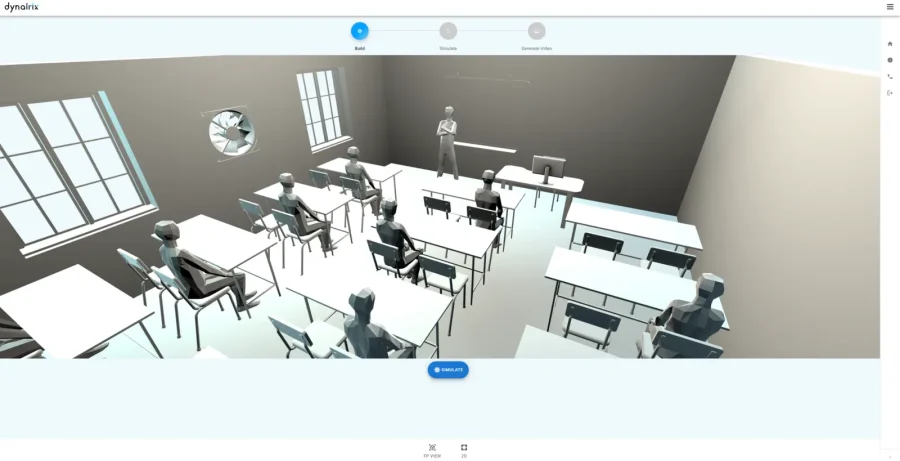 Our unique and fresh approach to the topic was guided by factors that were both standard and new to our already established principles at ESS. Same as with our other software solutions, we wanted dynairix to be as easy to use as possible. Granted, the complexity of automotive paint shops might exceed those of seemingly simple aerosol simulations at first glance, but that was certainly not the case.
Besides the easy usability, we also wanted to achieve accessibilty – which we succeeded in as well. Dynairix was and always has been free to use for everybody and everyone, all around the globe.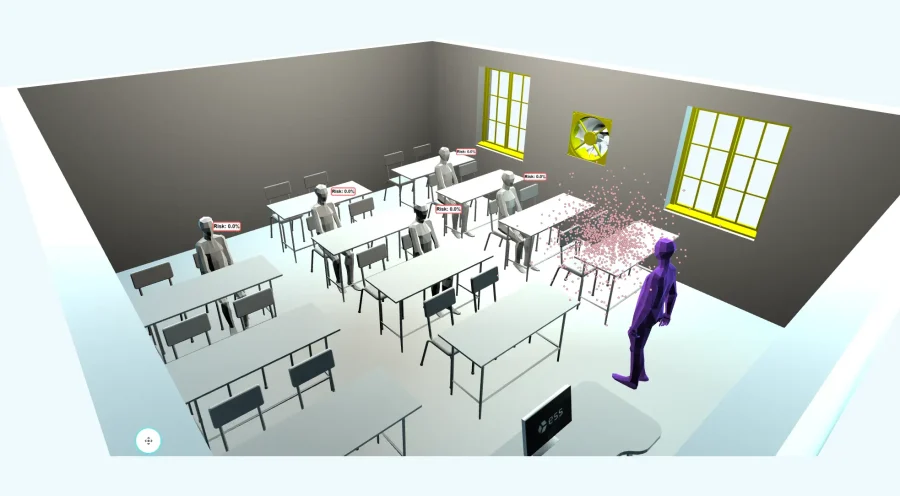 Our mission was to empower individuals, organizations and governments with a vital resource to understand the spread of airborne particles. This transformation wasn't just about technology; it was about making knowledge usable by all, showcasing the potential of interdisciplinary collaboration.
Beyond Goodbye
As dynairix nears it's end, it's essential to understand that this is by no means final. The lessons we learned and the insights we gained will serve as key building blocks to our future endeavours – both in the automotive section and beyond.
Finally, we want to offer a huge thank you to all our users, testers, but also team-members, who helped us realise this project in a short period of time and under challenging circumstances. We can't wait to show you what we've got in store next!