Solvay Company Day

REVIEW: ESS AT SOLVAY COMPANY DAY
One of the objectives of the Business Acceleration Services available to companies funded by the European Innovation Council pilot is to help bridge the gap between SMEs and big corporates. To this end, the EIC pilot and Solvay promoted a networking and pitching event bringing together innovators working in the fields of advanced composites, material engineering and IT solutions.
On 16th October 2018, ESS Engineering Software Steyr was at the Solvay Campus in Brussels to pitch, network and discuss with Solvay managers, venture capital investors and representatives from other large corporates like L'Oréal and Safran.
At the event, branded Stand Up for Start-ups, ESS Engineering Software Steyr pitched in the Industry 4.0 session. With more than 80 top-level executives and investors in attendance, there were also plenty of opportunities to discuss potential deals, investments and partnerships.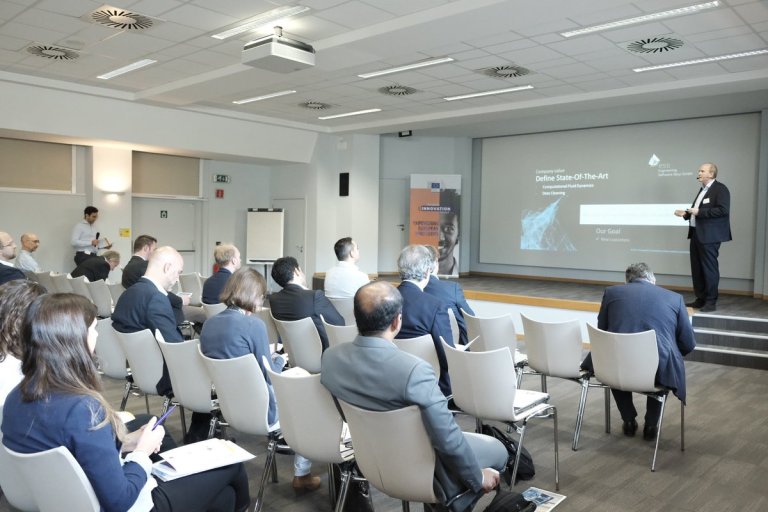 Talking about the event Stéphane Roussel, Managing Director for Solvay Ventures, stated that "There is a good breed of potential investments that can come out of this event. We'll sure follow up with some of these companies."
Martin Schifko, founder and CEO of ESS Engineering Software Steyr, about the event: "The pitching event at Solvay by EIC pilot was so far the best event we had attended. The size of participants working in similar fields created promising opportunities for our ALSIM Platform not only with Solvay but also with other presenting companies. ESS makes 90% revenue within the automotive industry. Such kind of events helps a lot to get important contacts outside the automotive industry. For this event, we have been focusing on applications based on sustainability like to optimize industrial air and water treatment facilities so as to enhance efficiency and lifetime of mineral, chemical and food processing facilities."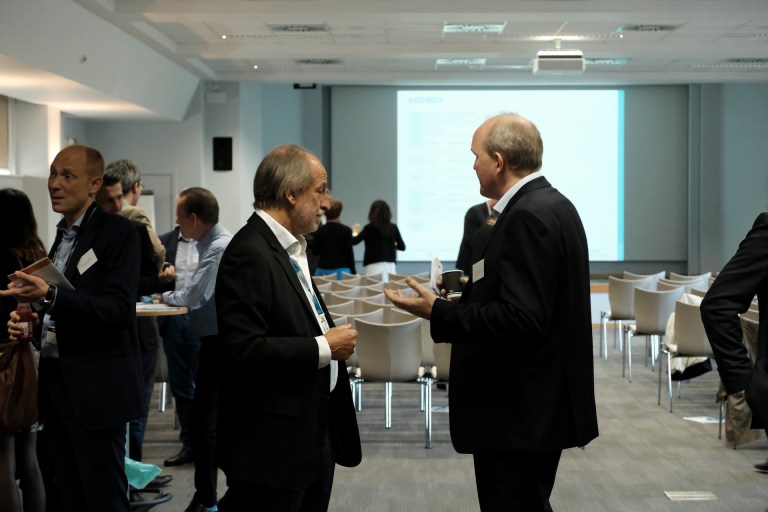 About ESS Engineering Software Steyr
ESS Engineering Software Steyr develops disruptive software products specialized for automotive and paint shop industry. Located in Steyr, Austria, more than 35 academically skilled workers from 15 nations combine scientific research and industrial application to provide cutting-edge software solutions to renown OEMs and Tier suppliers in the automotive industry. ESS has premises in India and Poland, so as distributors worldwide. The aim of ESS is to define the state-of-the-art with all applications of the ALSIM Platform. ALSIM is a powerful toolbox containing
– MERGE, the only autonomous data cleaning software worldwide.
– PAINT SHOP, explicitly developed since 2003 to help with e-coating, oven, spray, sealing, …
– SENSE, a CFD toolbox with application-based graphical user interfaces everyone can use.
About Solvay
Solvay is an advanced materials and specialty chemicals company, committed to developing chemistry that addresses key societal challenges. Solvay innovates and partners with customers worldwide in many diverse end markets. Its products are used in planes, cars, batteries, smart and medical devices, as well as in mineral and oil and gas extraction, enhancing efficiency and sustainability. Its lightweight materials promote cleaner mobility, its formulations optimize the use of resources and its performance chemicals improve air and water quality. Solvay is headquartered in Brussels with around 26,800 employees in 61 countries. Net sales were €10.1 billion in 2017, with 90% from activities where Solvay ranks among the world's top 3 leaders, resulting in an EBITDA margin of 22%.
About the European Innovation Council (EIC) pilot
The EIC pilot is an initiative of the European Commission that proposes substantial funding and competitive offerings for innovators regarding access to finance, coaching, and other means of support. The European Innovation Council pilot (EIC pilot) aims to support top-class innovators, start-ups, small companies and researchers with bright ideas that are radically different from existing products, services or business models, are highly risky and have the potential to scale up internationally. The EIC pilot consists of four support programs including the SME Instrument, Fast-Track to Innovation (FTI), Future and Emerging Technologies Open (FET-Open), and the Horizon Prizes.